Our trainees complete training feeling confident and fully prepared to teach in a huge range of schools. Our SCITT courses always put children at the heart of all we do - after all, the reason you want to become an educator is to make a difference to children and their futures.
As a trainee on the Leicester and Leicestershire SCITT you will benefit from:
charismatic and expert trainers, who are passionate about raising standards in local schools. Many are nationally recognised and published. We want future pupils to love learning and future teachers to love teaching so we use trainers who really bring subject knowledge to life!
a clear emphasis on putting theory into practice in central and school based training. We use expert Subject Facilitiators to model best practice across foundation subjects so you feel confident to teach all subjects;
teaching on block placements in three contrasting primary schools;
teaching across the Primary (3-7yrs) or Primary (5-11yr) age range;
working with pupils from rich and diverse cultural backgrounds;
you will benefit from all training being based in a range of schools across Leicester and Leicestershire;
gaining a full University of Leicester Masters level PGCE, with full access to the University library and student services;
support from a close-knit group of fellow trainees with whom you are likely to form very strong links and friendships;
a management team who are all qualified, experienced primary school teachers;
unrivaled support from all members of the SCITT team, enabling you to gain Qualified Teacher Status in Leicester and Leicestershire.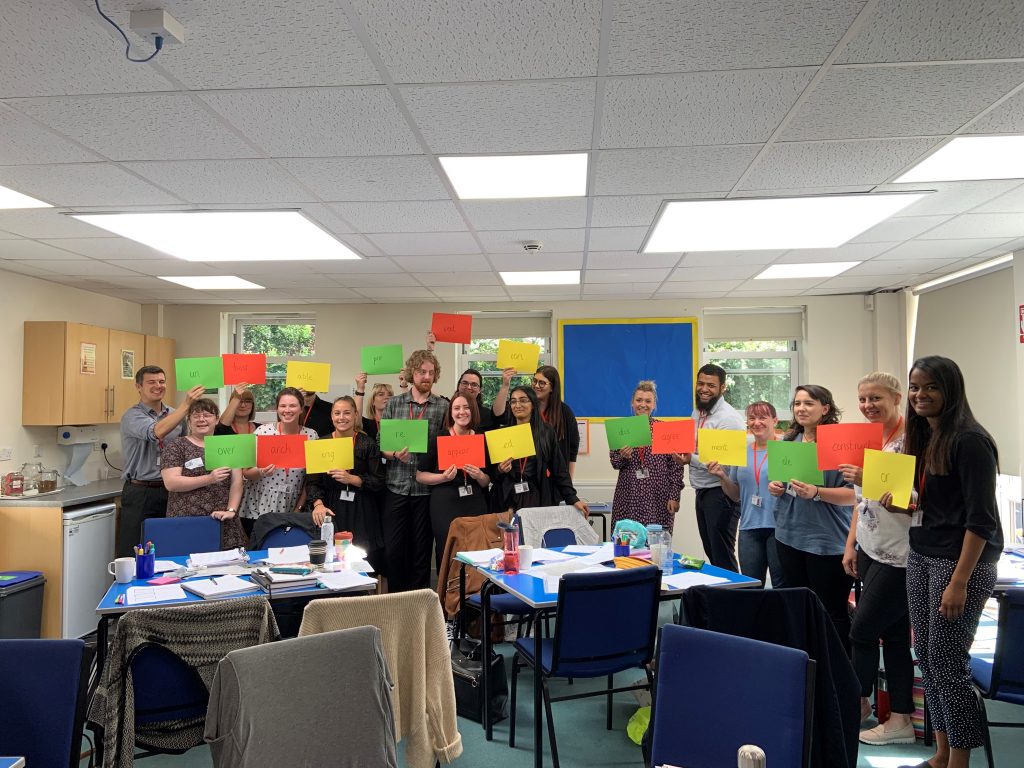 What will the SCITT do for you?
`The Course has been outstanding in every aspect. The support and personalisation of every aspect of the training has given me a wealth of resources, knowledge and inspiration to begin my journey as a teacher. Thank you to all the tutors both in training and in schools who have made this an absolutely wonderful experience.'

Victoria
If you are interested in joining a personalised, supportive but professional training programme, with outstanding results, contact the Leicester and Leicestershire SCITT for up to date information on our vacancies and interviews: admin@leics-scitt.co.uk
What's the difference between SCITT 3-7, 5-11, SEND and maths?
All trainees will access the same centre based training​
All trainees will follow the same structure of the timetable ​
All trainees will have three placements across the training ​
SEND - Ashfield Academy – the spring placement will be in a special school 
School Direct routes:
Ash Field Academy (SEN)​ https://www.ashfield.leicester.sch.uk/
Thomas Estley Learning Alliance​ https://telaonline.co.uk/